Drinking water production - desalination and ultrafiltration
Tap water is not normally drinkable. Before gushing from the tap, the water has been on a long drinking water production journey. It only turns into drinking water by reason of technology treatments. BLUEMATER offers operators high quality to produce quality drinking water to meet the needs of other businesses and private households.
Reverse Osmosis Systems
Bluemater offers high quality reverse osmosis systems for water desalination and treatment of highly polluted industrial wastewaters.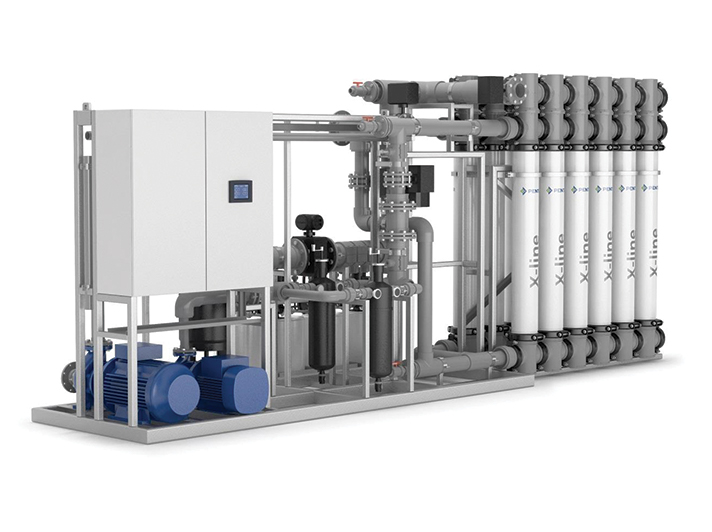 X-Line Ultrafiltration
Bluemater offers compact modular treatment solutions of ultrafiltration for drinking water or wastewater.
Drinking water production - FAQ
Drinking water production made by BLUEMATER
BLUEMATER's portfolio offers solutions to various issues linked to the water. Our drinking water production are tailor made for each customer need.
If you are interested in our products, or need further information, please contact us!